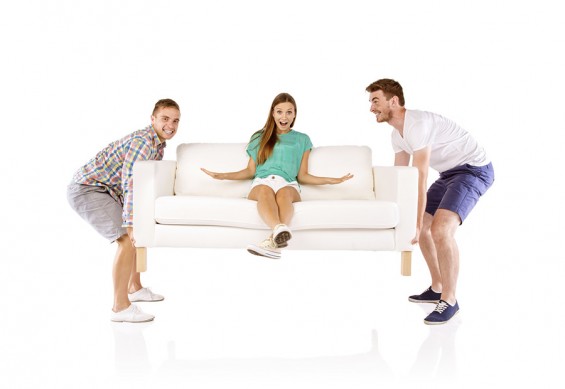 €59
Up to 20 miles radius by road of a J&D Store*
€79
Over 20 miles radius by road of a J&D Store*
*Prices applies for packed flat furniture any floor, sofas and corner sofas only at the ground floor. Deliveries of sofas and corner sofas from 1st floor and higher + €19
Deliveries are handled with the upmost care to ensure your furniture arrives in perfect condition. Our highly trained team of delivery experts make this possible by making sure you get the perfect service.
We use our two professional team members who are fully insured to deliver the sofa to your door, plus the delivery staff will happily place the items into a room of your choice.
*Measure To Ensure Fit – You are responsible for ensuring that your new furniture and accessories will fit into the desired room, as well as through doorways, stairways, elevators, and hallways. Items that do not fit into your home and are returned to J& D Furniture by the Purchaser for this reason are subject to a 10% restocking fee. The Purchaser will also be charged a new delivery fee for replacement merchandise. A return shipping fee may also apply.
You just have to pay your actual home delivery costs. We'll never hide delivery costs within the price of our products and call it 'Free Delivery'
We want to keep all our products at the unbeatable low prices whilst working to keep the cost you pay for delivery to the bare minimum.